Bus Trip: Flight 93 National Memorial
Join Fellow Chapter members for a bus trip to the Flight 93 National Memorial and Flight 93 Chapel.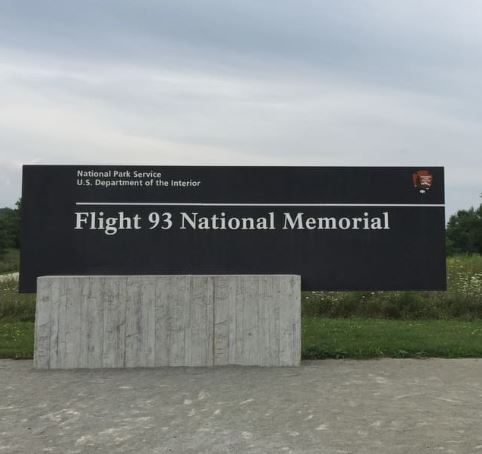 Sunday, September 15, 2019
10am - 6pm
Schedule:
10:00 am Martin St. Weis Parking Lot
(Park along the tree line)
10:45 am Lowes in Altoona, PA
(Park on the 17th St side of the parking lot)
Cost:
$25 for members
$45 for non-members
$25 for youth (10 and under)
Payment Methods: Payment is non-refundable.
Credit Card: Click the blue button below to purchase tickets online.
Check: Mail a check to CCCPSAA, PO Box 10082, State College PA 16805-0082. In the note section write, Flight 93. Include a list of all passengers including their age, phone number, email address, and hometown. These items are required by Fullington for Insurance purposes.
Dinner:
The bus will be stopping for dinner in Jennerstown, PA for dinner. Payment will be handled individually through the restaurant. Please plan to bring money to purchase your dinner.
Questions? Email events@psucentre.org
More about Flight 93 National Memorial
September 11, 2001 was one of the darkest days in our nation's recent history, and Flight 93 National Memorial honors some of our strongest heroes.
Several passengers and crew members aboard Flight 93 made cellular telephone calls aboard the fligth and learned about the attacks on the World Trade Center in New York City and the Pentagon in Arlington County, Virginia. As a result the passengers and crew members decided to mount an assault agains the hijackers and wrest control fo the aircraft. The plane crashed in a field in Stonycreek Township, PA, about 150 miles northwest of Washington DC, killing all 39 civillians, a US Fish and Wildlife Service officer, and four terrorist aboard.