Our Lion's Pride
Yes, you are part of our Lion's Pride – our Alumni Association, the largest dues-paid organization in the world. And, no wonder it is #1! Our Penn State alumni are proud of their heritage, their connections, their accomplishments, their future.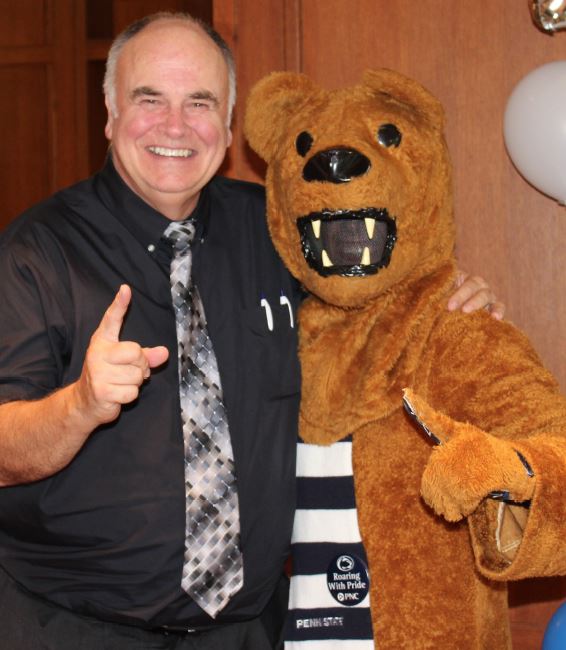 Not only should you be proud to be members of the PSAA, but also members of the best local chapter in PSAA, the one that is located at the center of our Penn State universe, our Centre County Chapter. As we all know, being near University Park provides us with unparalleled access to Penn State, the students, faculty, facilities, and, of course, our large base of alumni. And the activities of our CCCPSAA take full advantage of this proximity, with many opportunities ranging from helping students acclimate to their new environment and survive hardships to providing alumni opportunities to travel and socialize together. We will be including a calendar of events for the upcoming year online. Some dates are TBE, and additional activities are bound to arise. We are always looking for new ideas – send them to us.
We are very fortunate to have an outstanding Board of Directors, with a tremendous range of experiences, both in alumni organizations (several members who have served or are serving on the Alumni Council) as well as other volunteer and professional organization leadership. But, of course, we need your involvement, whether it is suggesting ideas for new activities or improvements to volunteering to serve on committees or on the Board to merely attending our functions.
Jump in – join us. We need you and look forward to seeing you at upcoming CCCPSAA events!
For your CCCPSAA Board of Directors
President, Mike Erdman