We're the "hometown" chapter for Penn State alumni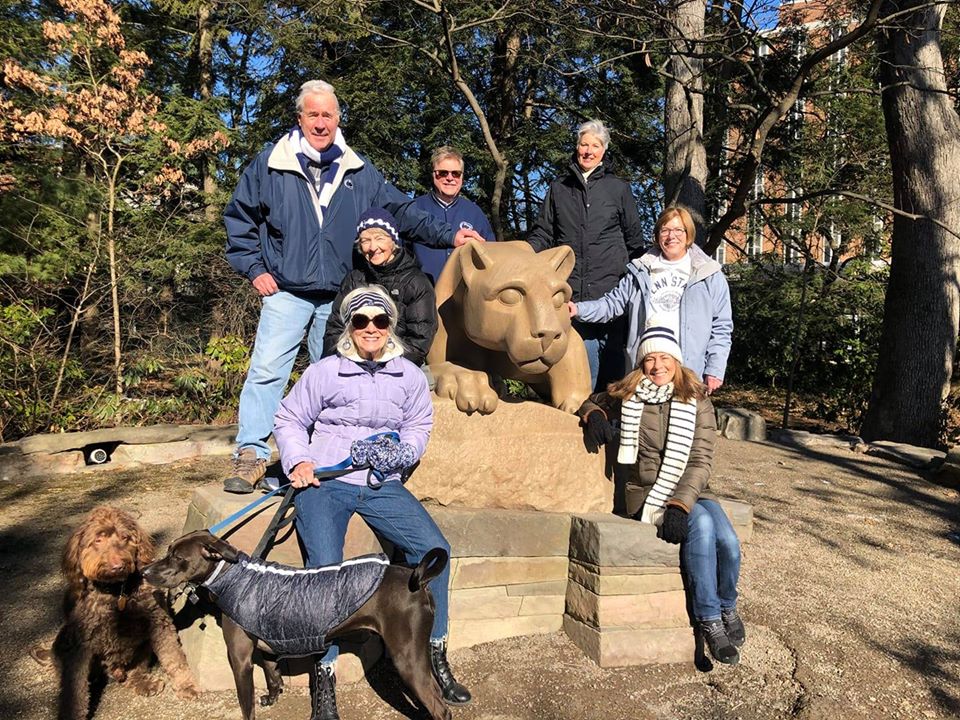 Founded in 1984, the Centre County Chapter of the Penn State Alumni Association is the officially recognized hometown chapter of the Penn State Alumni Association, serving Penn State alumni, employees, and friends in and around Centre County, Pennsylvania.
Casually known as CCCPSAA, the chapter serves as a central hub for local Penn State alums to meet and interact with each other. Regular chapter events include monthly happy hours, local and regional tours, and other social and networking events in the Centre Region. Annual events include the Penn State Homecoming parade each fall, football watch parties, and volunteering as guides for Penn State's Spend A Summer Day, an admissions program that attracts thousands of future Penn Staters and their families from across the nation.
Giving back to the Penn State community and those in need is a large part of CCCPSAA's community service and outreach. Each year the chapter supports scholarships for two Penn State students who entered the university after graduating from local high schools. The chapter also partners with the Penn State Alumni Association to sponsor an Emergency Grant program. The program, which is available to any eligible Penn State student, provides assistance on a case-by-case basis for students in need. In the past, funds have been used to assist students who have needed to purchase textbooks and other school supplies, help pay for unexpected healthcare expenses, provide travel funds for students facing family emergencies, and many, many other verified, personal situations.
CCCPSAA's holds fundraising events, as well as special events throughout the year that support THON, the Blue Band, Penn State academic, athletics, and other university initiatives. CCCPSAA is consistently recognized as a chapter of distinction by the Penn State Alumni Association.