Study a language at Penn State this summer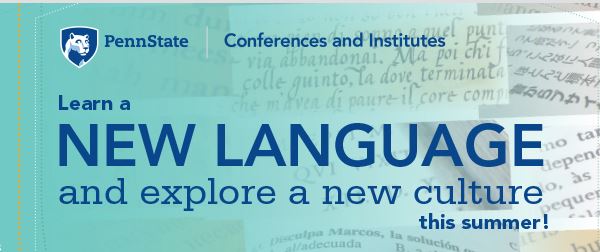 Do you know any current high school or undergraduate students who would be interested in taking a language class this summer with up to 90% of their tuition covered by a scholarship?
Federally funded scholarships are now available for students to study at Penn State's STARTALK Arabic Academy (https://bit.ly/2Z4j6IU) from June 17 to July 12 at Penn State University Park.
They can earn 4 credits for ARAB 001 in just four weeks of intensive learning, which includes enjoyable, twice-weekly cultural immersion sessions.
Students can also apply for a partial scholarship to study Chinese, Hindi, Korean, Russian, or Portuguese. Summer session beginner-level courses start Monday, June 10.
Learn more or request a scholarship application form:https://bit.ly/2G2ZlZD